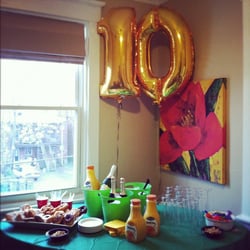 From the Chief Chalkie - February Highlights
I hope you're having a wonderful February thus far! Things started off great here at SoftChalk with the news that we won a Bronze Brandon Hall Technology Award for Excellence in the Best Advance in Content Authoring and/or Content Management Technology category! Needless to say, we celebrated...
Not only have we been celebrating the award, but we are also celebrating our 10-year anniversary! With this will come some exciting changes including our new tagline: "Create. Connect. Inspire!" We believe it captures how SoftChalk gives educators an easy, affordable way to create, organize and share rich content that captures students' imaginations and inspires learning. The tagline will be visible in our new marketing initiatives as we get set to introduce SoftChalk to more educators across the country.