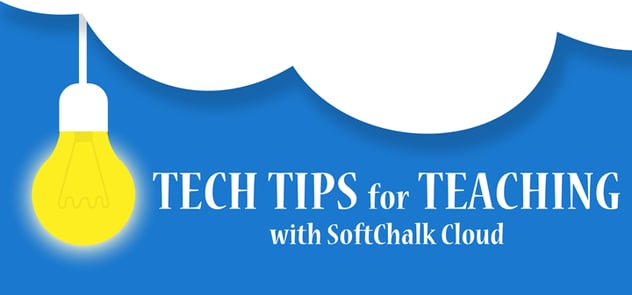 Tech tip of the month...
Horizontal, Vertical and Classic Layouts

There are 3 Layout options available in Create 11. The lesson's Layout and its associated options determine in large part the overall experience of a student when they access a SoftChalk lesson.
The Horizontal layout is recommended for content that you intend to be viewed from a desktop computer or other device that uses a similar horizontal aligned screen.
The Vertical layout is intended for content that you intend to be viewed from a mobile device or other small screen where a minimalist interface is beneficial.
The Classic layout is intended to most closely match the appearance of content built using earlier versions of SoftChalk Create.
For more information about the layout options and instructions for applying them to your lessons, see pages 26-28 in the Create Guide.
Have additional questions?
Just visit our Support site for additional resources or to take advantage of our free, online training.