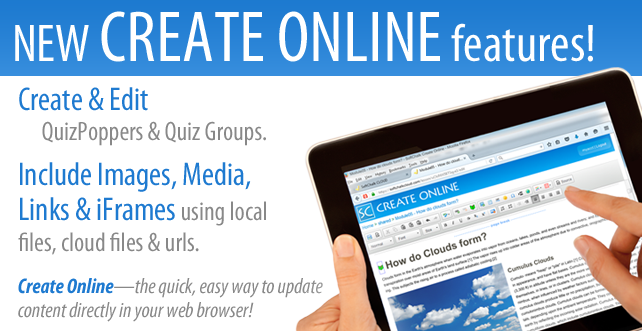 CREATE ONLINE—NEW Features!

There are two kinds of SoftChalk Users out there—those who know about Create Online, and those who don't!
If you're one of the former, you'll be excited to learn that we've just released a bunch of new features in Create Online! More about that below!
If you've never used Create Online, now is the time to check it out—because it's better than ever and will make your life easier, and save you time!
Read More >